A perfect way to pass time while staying home this spring is by sprucing up your garden! Small efforts can be very effective when it comes to showing your outdoor space some love. May brings more sunshine and warm weather, so why not use it to your advantage?!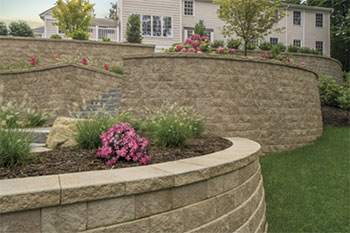 Setting up a spring garden is easy with these tips!
First, pick the perfect spot for your garden. Make sure the spot you pick receives a good amount of sunlight each day, being that in order to grow most plants need around 5-6 hours of sunlight. Check the spot before committing to planting there. After picking your spot, clear it out of any weeds in the area and make sure there is enough room and new soil for your new plants.
Next, pick out the plants that fit your outdoor space and your needs. You can either keep it simple and buy plants that have already bloomed or start from scratch and plant seeds. Choosing the right colored plants is important too. Be sure to plant flowers that will bloom in colors that match your outdoor décor and hardscaping to make your space look aesthetically pleasing and put together. May is the perfect time for flowers to bloom because the threat of frost is gone, and the sun will be shining (hopefully)! After your plants are set in place make sure you're taking good care of them, by watering them enough and mulching often to keep the plants fresh and healthy.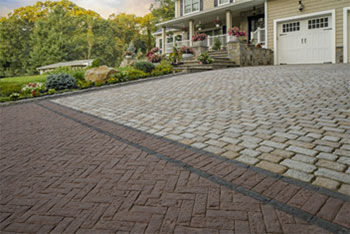 A spring garden will add a pop of color to your outdoor living space and create a more welcoming and homier environment, not to mention boost your curb appeal! Bring the flowers all around your outdoor space from front to back, lining your driveway or entryway with colorful flowers.
Another way to add value to your home is by combining landscaping and hardscaping by adding an accessory like a retaining wall. Mix it up by adding layers of colors and flowers with a sturdy wall.
Don't forget to illuminate your garden with some accent lighting as well. As a homeowner you should want to be able to enjoy the beauty of your garden no matter what time of day it is!